Auto Wrecking Yards – All You Need To Know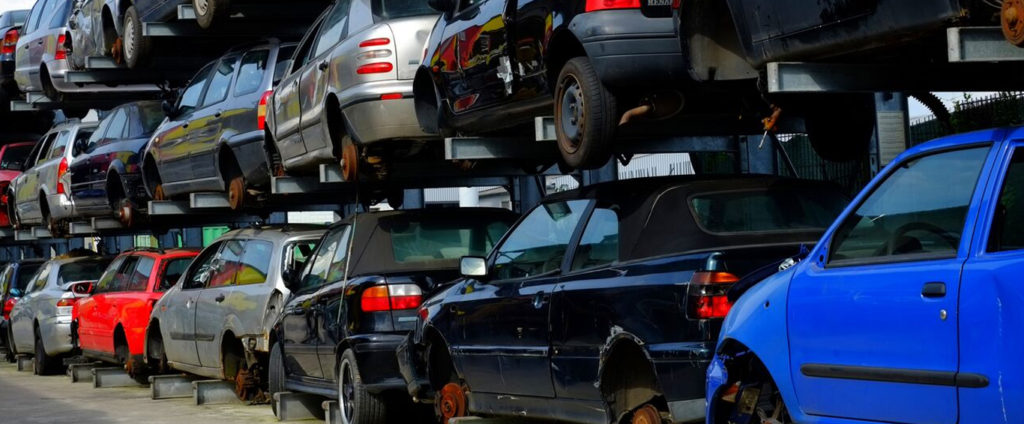 Auto Wrecking Yards – All You Need To Know
You might have heard about auto wrecking yards near Lynn, MA. So, how does the process of selling your junk car really work? What value do wrecking cars have for old trucks, cars, and SUV? Well, the answer is the recycled materials. Companies like Junkar Ninja have an important role to play in assisting to reduce the number of unnecessary elements in landfills. Because of what they do and how they do it, they recycle and adequately get rid of automobiles.
What's an auto wrecking yard?
Automobiles are most likely the most recycled product in existence. Every year, more than 24 million tonnes of useful materials are recycled from old vehicles. Auto wrecking yards are designated places where automobiles are salvaged. The salvaging process involves stripping unused, unwanted, junk and wrecked vehicles of all feasibly reusable part for recycling or refurbishing.
Do regulations for these auto wrecking yards exist?
An auto wrecking yard is often responsible for managing and controlling hazardous materials found in cars. So, they must abide by regulations set by the local and federal government. These regulations may vary from one locality to another, but an auto wrecking yard is often held to a specific standard. The regulations are structured to make sure that these auto wrecking yards do their part to reduce dangerous emissions as well as safely dispose and/or recycle car equipment, fluids, and other parts.
Who uses an auto wrecking yard?
Most car recyclers are just small businesses. Over 75% of all car recycling companies employ an average of 10 people. Basically, customers who own broken down or old cars, vans, trucks, or SUVs have a lot to benefit by doing business with an auto wrecking yard. Majority of companies like Junkar Ninja will often accept any model, or make despite its condition. You'll be getting money for your old, broken down car while playing your part to preserve the environment. If you own a broken down car that has issues, contact auto wrecking yards near Lynn, MA to find out what you could get for that car.
How does this car-wrecking process work?
These are the main steps in a little more detail than you might already know.
• Drain the fluids: Recklessly dumping fluids from cars is hazardous. The fluids from cars must be removed, so they don't return to pollute the environment. Some car fluids are not reusable, but Freon, antifreeze, and motor oil are reusable and are usually recycled.
• Remove the parts: Of course, the car is a junk car and has no real use in its bulk, but it is possible that parts of the car can be resold when refurbished. The small useful components of the car are taken out before the car before the car is crushed. The removed parts are passed through processes involving cleaning, reconditioning, as well as testing. After which they're sold to new owners who want to save cost by purchasing used parts.
• Recycle car parts: Car parts like dead batteries which contain toxic and harmful substances must be taken out of the car before recycling. The lead removed from batteries are recycled to make newer ones. Approximately 98 to 99% of batteries can be recycled. Plastic casings from car batteries are reused to make cases for newer car batteries. Tires are also taken away. Car tires materials can be used to manufacture roadways and sandals.
• Crush the junk car: This is the last step, and it comes when all the harmful and valuable/reusable content of the car has been removed. It mainly involves flattening the vehicle. When the car is flattened, it is shredded into smaller pieces for specialized magnets to separate its steel.

How to sell your junk car to an auto wrecking yard
If you accept the idea of being rid of your old car, and earning some money while saving your environment at the same time, then reach out to auto wrecking yards near Lynn, MA. The process for this is quite simple and won't cost you too much. You just need to put yourself in order and take the steps one after the last.
Remove personal things and remove valuable parts
Before accepting quotes from any junk car buyer, look around the car for personal items or valuable things you can sell off separately for extra money. These things include and are not precisely limited to the cooling system of the car, the doors, tires, battery, windshield wipers, audio system, doors and windows, and even the exhaust. Check every corner for personal items because the minute you hand over the car, it and all its content belong to the auto wrecking yard.
Get the plates and car title
Take away the license plates on the vehicle before you hand it over. To sell that old junk car to auto wrecking yards near Lynn, MA, you need to make sure you have a legitimate title for it. Transferring ownership is what this implies, so you must be ready for this before they come for it. If you do not already have one for your junk car, you need to secure a copy at your local DMV.
Use up all the gas and contact a buyer
Do what you must with the car for one last time before you hand over the ownership of the vehicle to someone else. Then contact auto wrecking yards near Lynn, MA and ask them for a quote. When you are satisfied with what they have quoted you, then schedule a time and date for the removal.
Finally, be present during the car removal
Ensure that you are present when the car is being removed so you can personally transfer full ownership of the car. Also, you need to be present to get your cash payment at the same time.
Companies like Junkar Ninja serve both old car owners and the environment at the same time by using a network of auto wrecking yards near Lynn, MA to recycle and process thousands of cars per year. It is essential that you sell your junk car through a company that does their research and practice environmentally friendly recycling methods. Visit https://www.cash-for-junk-cars.services/ or call 781-905-8448 for a quote today.